Translational Research

CURRICULUM DEVELOPMENT / 2018–present

Graduate research studio for MDes students



This research studio provides an introduction to advanced evidence-based design for first-year MDes students. The primary challenge is to define, design, prototype, test & revise, document, and exhibit

design interventions as research methods

. Translational research is defined as designing engagements with participants in a manner that shares and collects data, producing new knowledge through a mutually beneficial experience. Students explore design methods as a means to embody processes and measure results. Exploration occurs in the context of designing new ways of understanding through design.

Define

. What question do you want to ask? What can be measured and/or collected? From whom? Where and why?

Design

. How will you engage participants? What is the nature of the experience? What tools do you need? How do they work?

Prototype

. Rapidly and iteratively prototype your intervention, research tools, communications, etc.

Test & Revise

. Implement and revise the intervention and tools, customizing the design of the intervention.

Document

. Collect data and document interventions, collecting data, insights, and including unexpected new directions or concepts.

Propose

. Ideate, sketch, and propose concepts for new interfaces, related to your topic areas of interest and informed & supported by your research.

Display

. Share your research process, results, and proposals in a public display (both physical and digital). The whole class collaborates to design this display.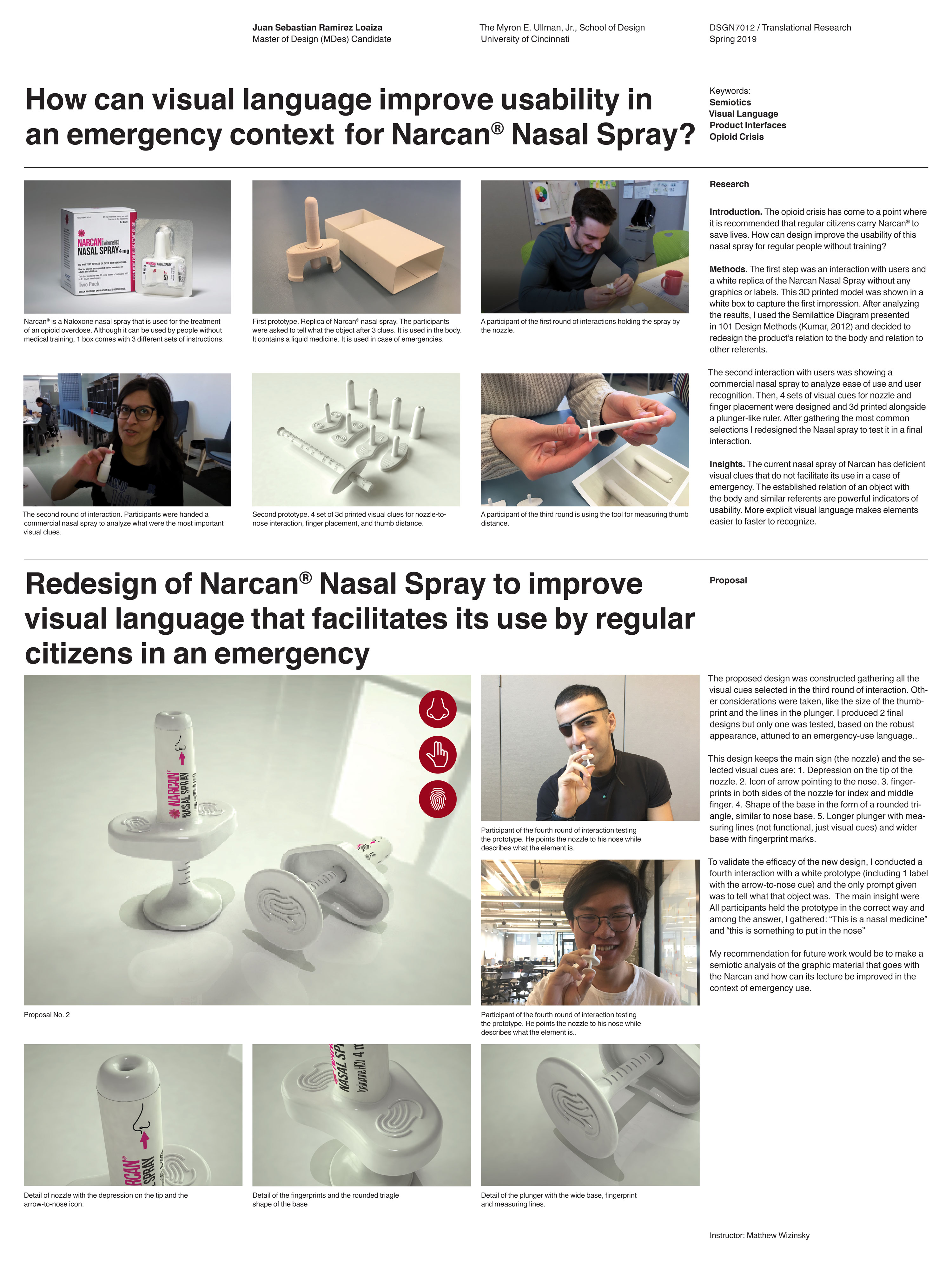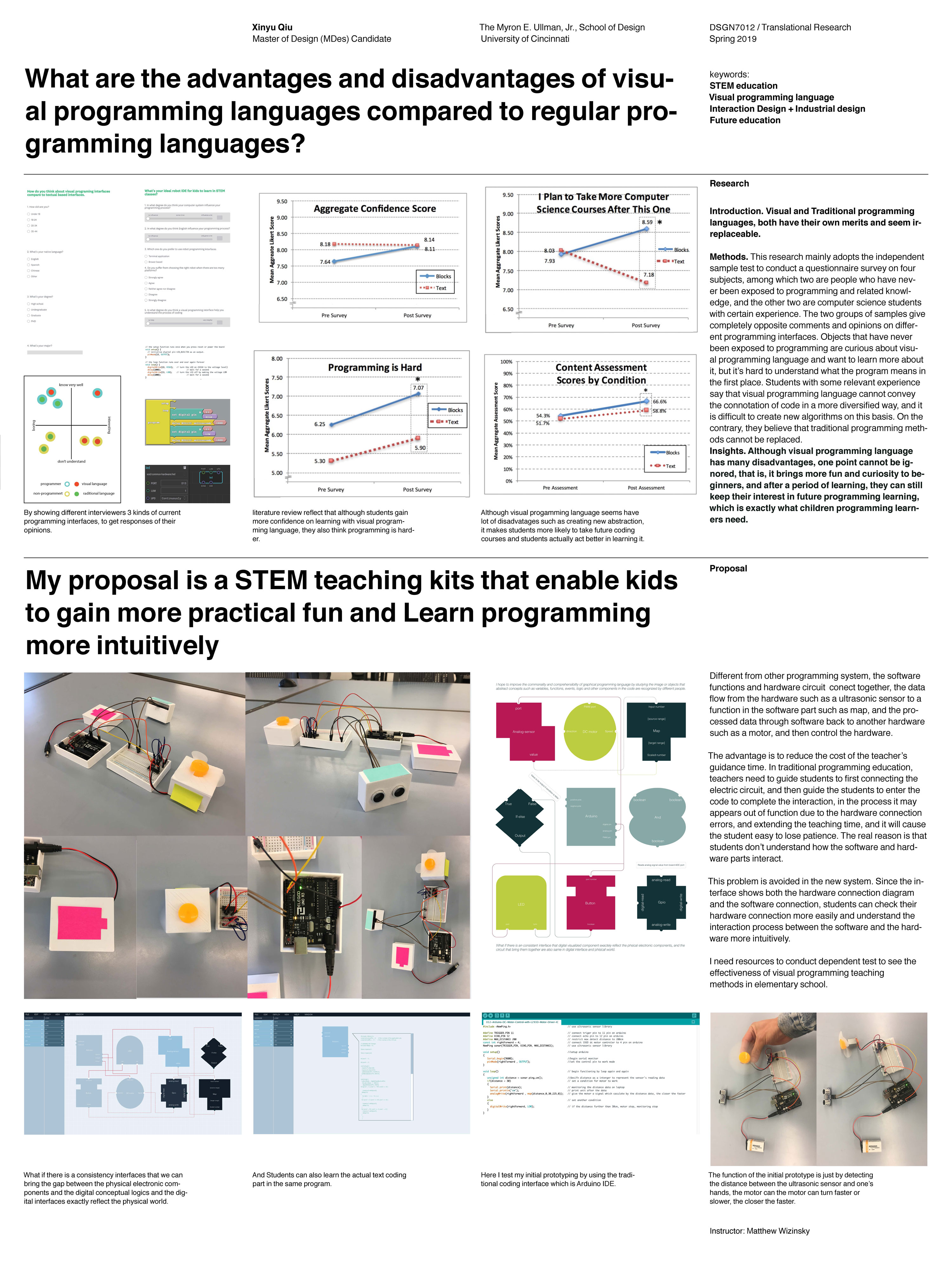 STUDENT RESEARCH POSTERS / Spring 2019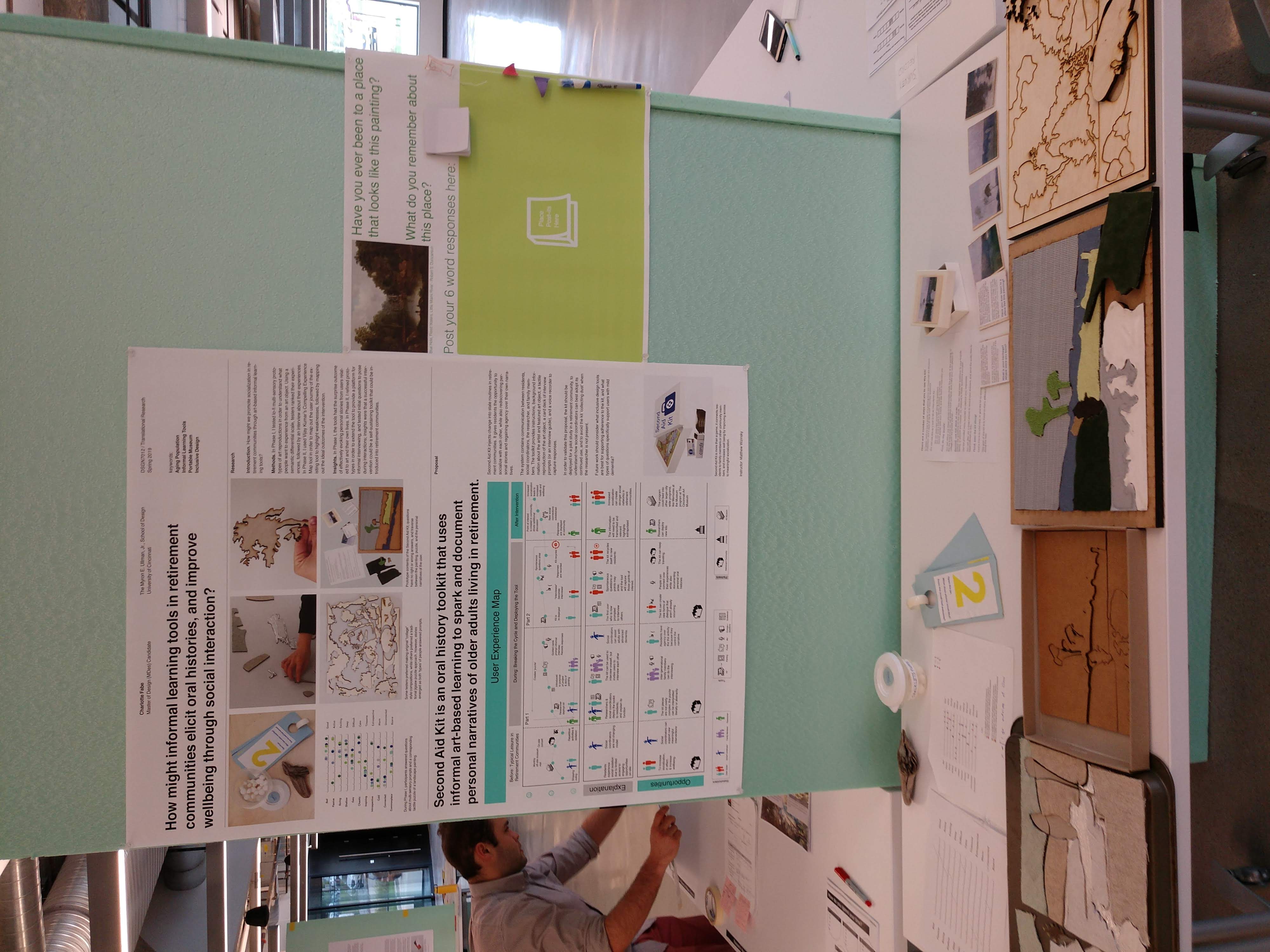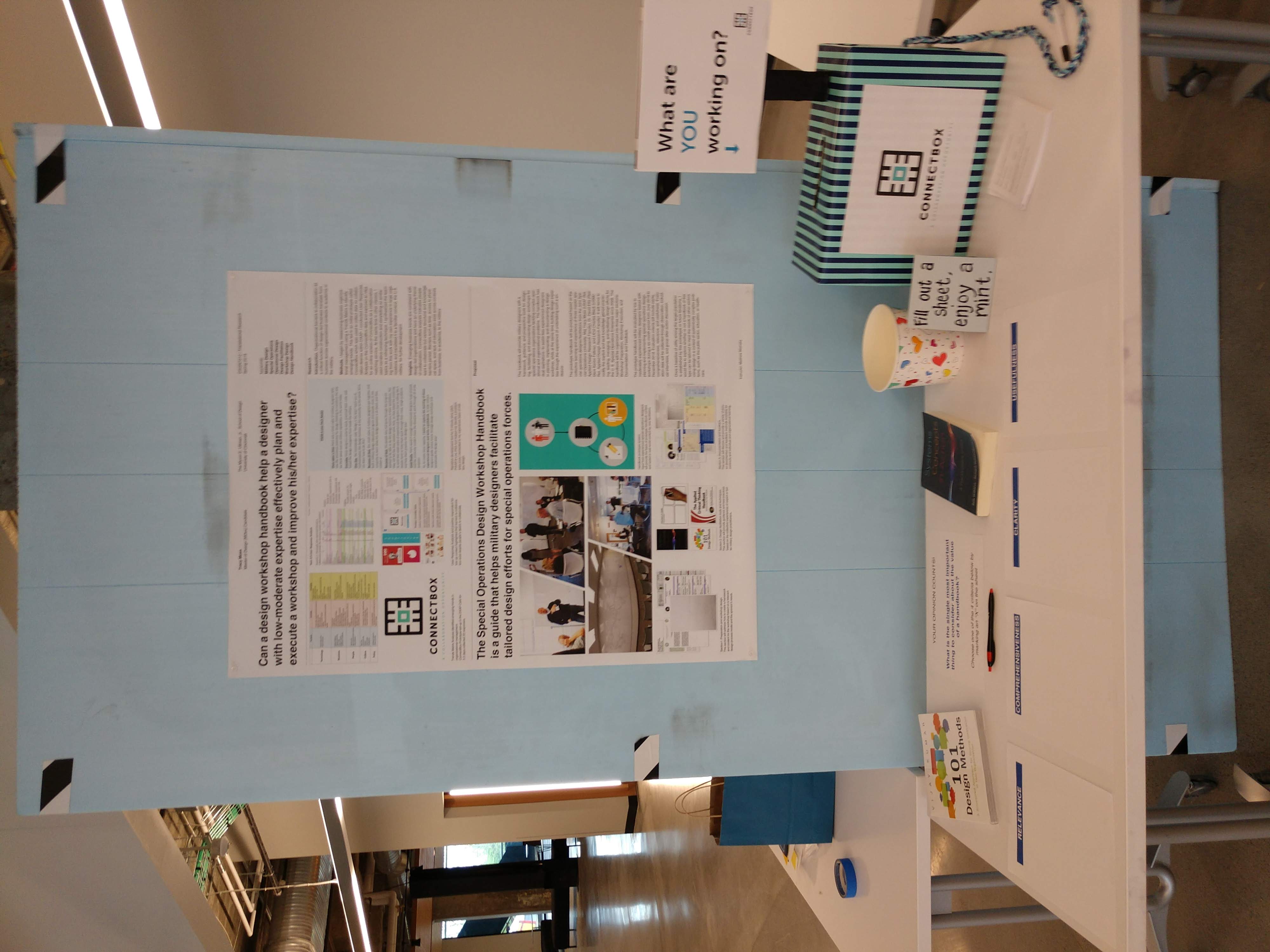 STUDENT RESEARCH POSTERS IN PUBLIC DISPLAY / Spring 2019
Students displayed posters and prototypes summarizing their research questions, methods, prototypes, and new directions in inquiry at the University of Cincinnati's 1819 Innovation Hub.
This public display as a conclusion to the semester exposed students' projects to a wide range of faculty, researchers, and industry partners while giving first-year MDes students an experience in publicly presenting their research through posters, verbal presentations, and discussions.
---
RELATED PUBLICATIONS