Instrument112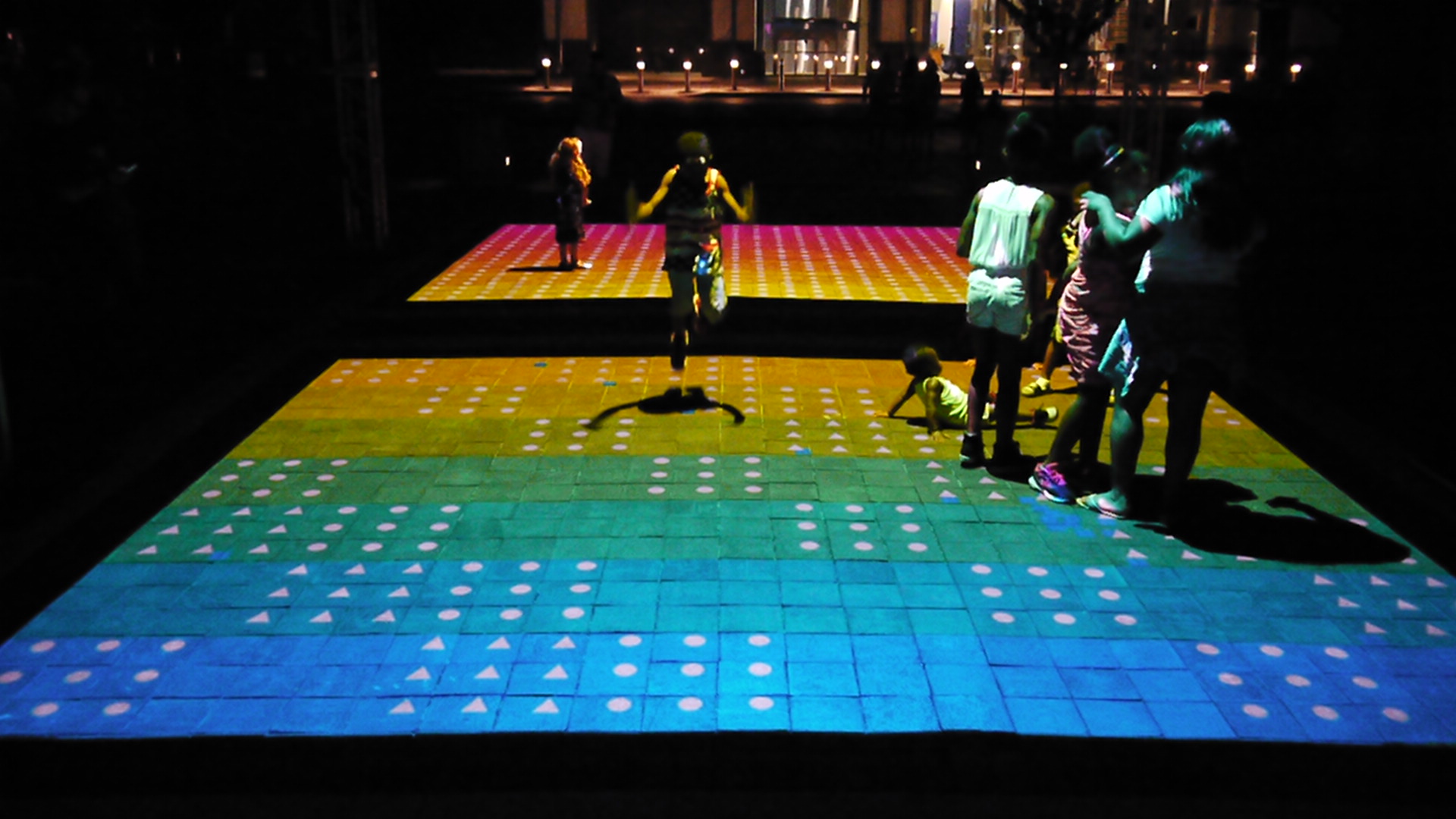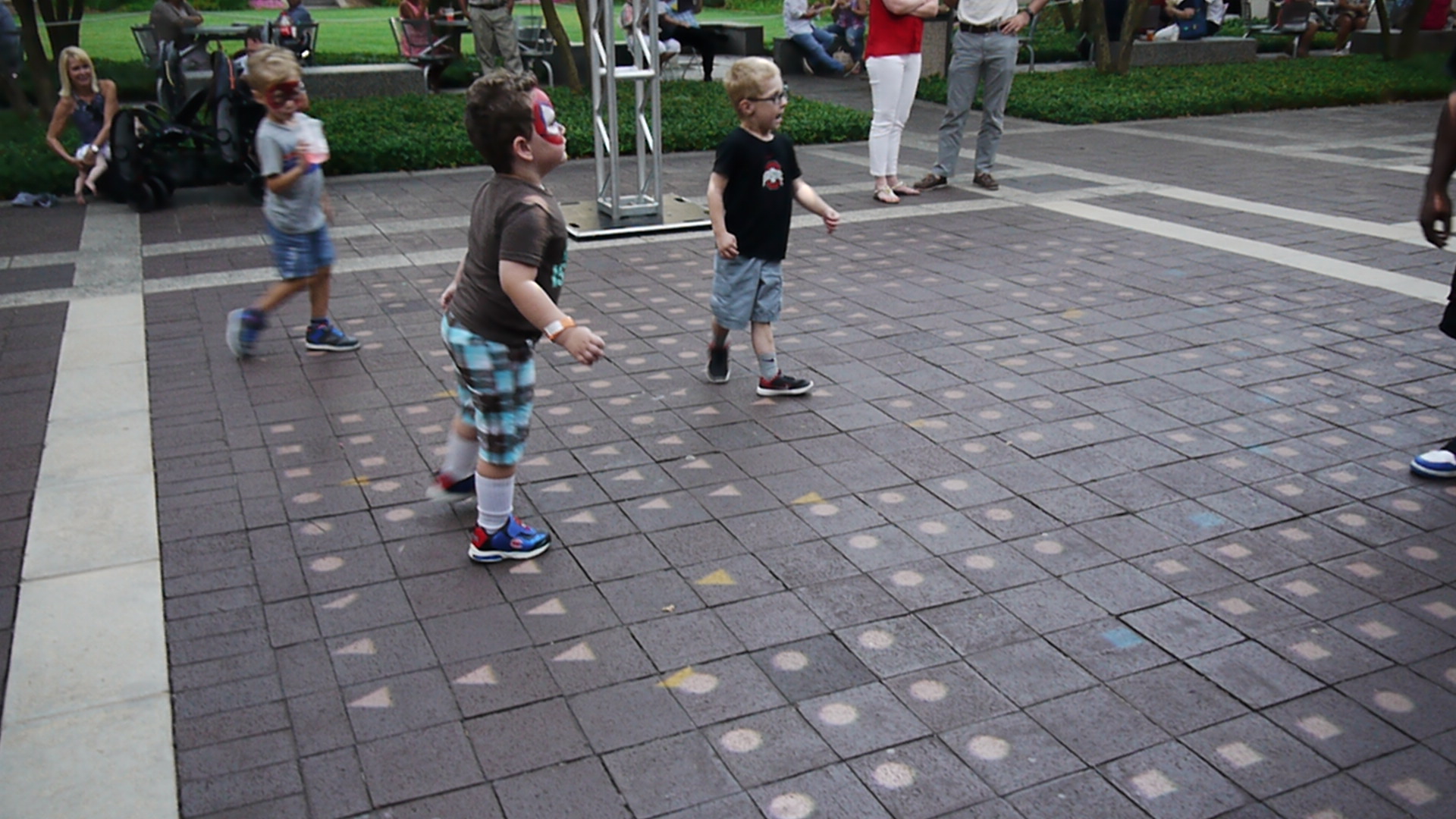 PUBLIC COMMISSION & INSTALLATION / 2016

creative direction/design: Matthew Wizinsky & Peter Chamberlain
design & programming: Tom Groom / design support: Chi Thorsen
audio generously provided by JC Denison / auralgamisounds


The city is a place of play and surprise.

Instrument112

was an immersive and responsive environment that transformed space and body movements into sound, light, color, and shape. It occupied a public plaza in Cincinnati, OH, for two days and nights as part of the 2016 Lumenocity Festival, commissioned by the Cincinnati Symphony Orchestra. The project employed multiple depth-tracking cameras, high-lumen projectors, and an audio system to transform this public space into an experience with multiple forms of interactivity through gesture and bodily movements.

While the end result was an engaging physical experience for all ages, the underlying interactive concepts draw from critique of contemporary digital experiences. The zones, titled

Clickbait

and

Tracking

, operate interactive principles based on the addictive nature of immediate sensory gratification and the curious phenomenon of cross-device "following" that results from ad-driven content production.

The project began with a two-day workshop that involved students from all programs in the School of Design to brainstorm various methods to activate the space. Students received honoraria from the commission for their participation.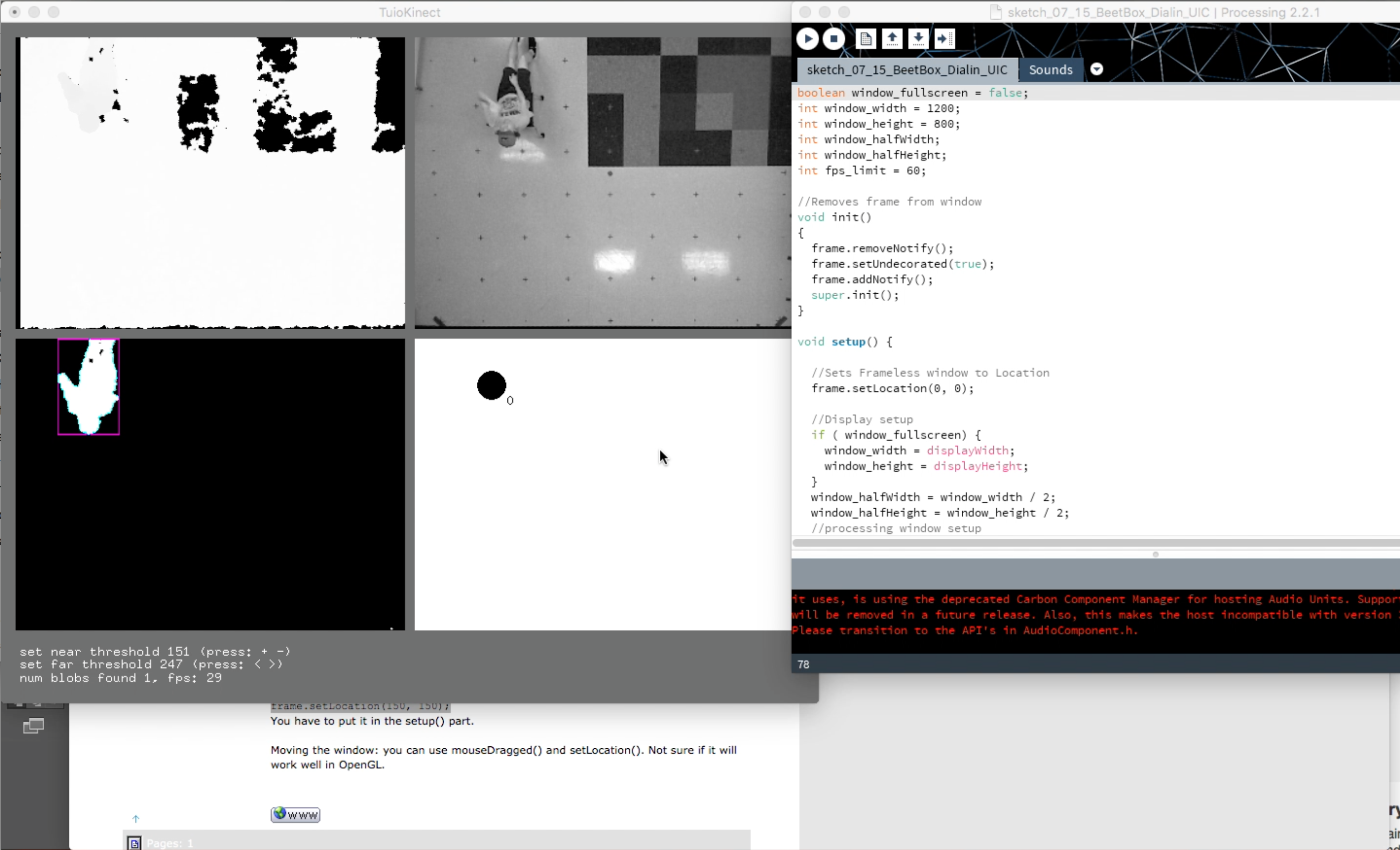 Conceptualizing, designing, building, testing, and iterating on the project required getting crafty with prototyping techniques. Because we would only had access to the actual space for the final install, we had to re-create the conditions, of scale, height, space, and lighting to prototype what it would be like when installed. We confronted numerous technical obstacles, particularly related to the parallax effect of the camera's position in relation to the people that would occupy the space (~15 ft above the ground). Ultimately, the project worked seamlessly (whew!) and was able to handle dozens of users all running, jumping, dancing, and swirling their way through the spaces at a time.
---
MEDIA COVERAGE

Melanie Schefft (2016),
UC students and faculty create giant musical playground for LUMENOCITY,
UC Magazine
Gil Kaufman (2016),
Lumenocity 2016: Here's how the CSO has upped the ante
, WCPO Cincinnati