Civic Innovation Lab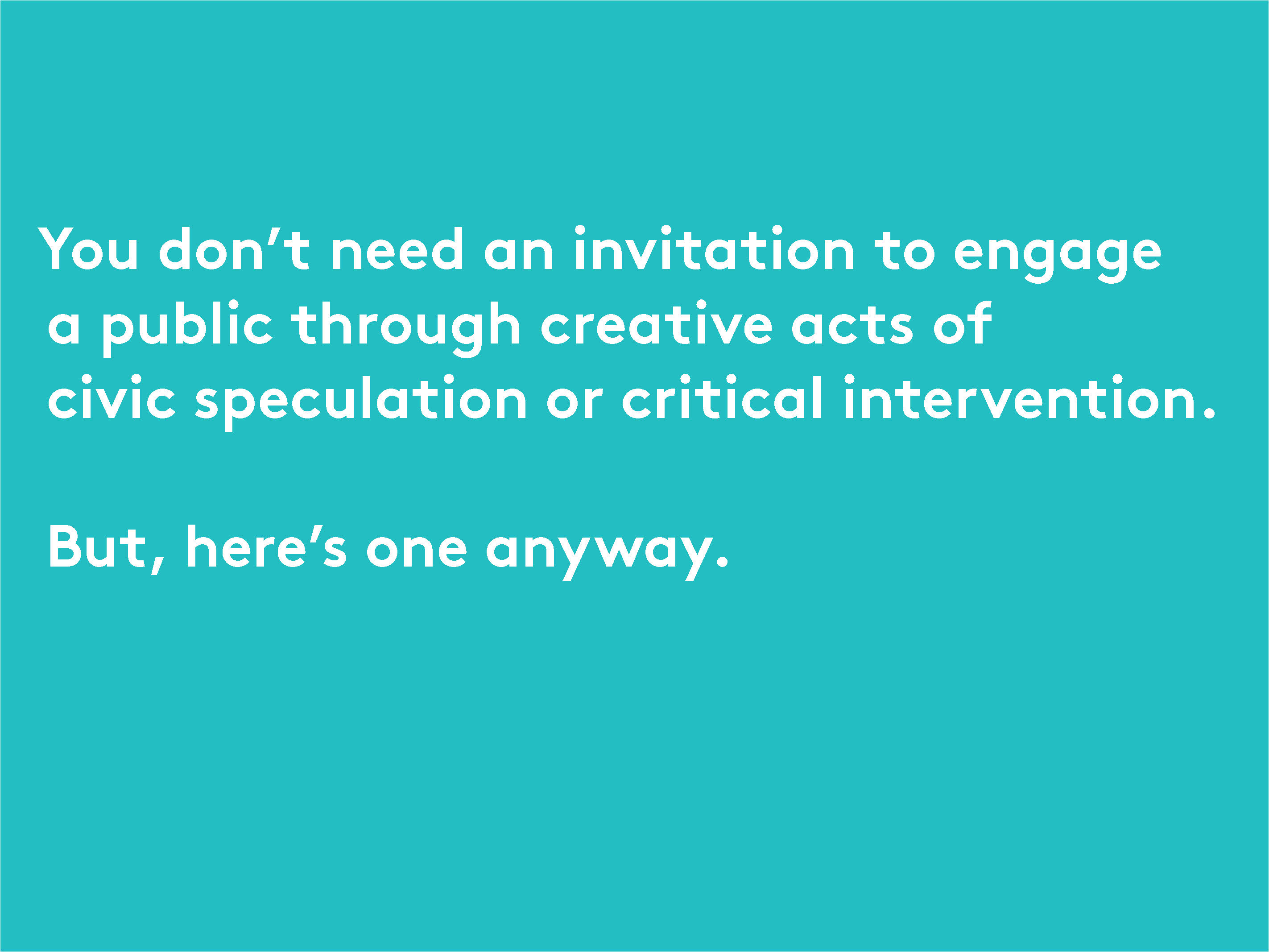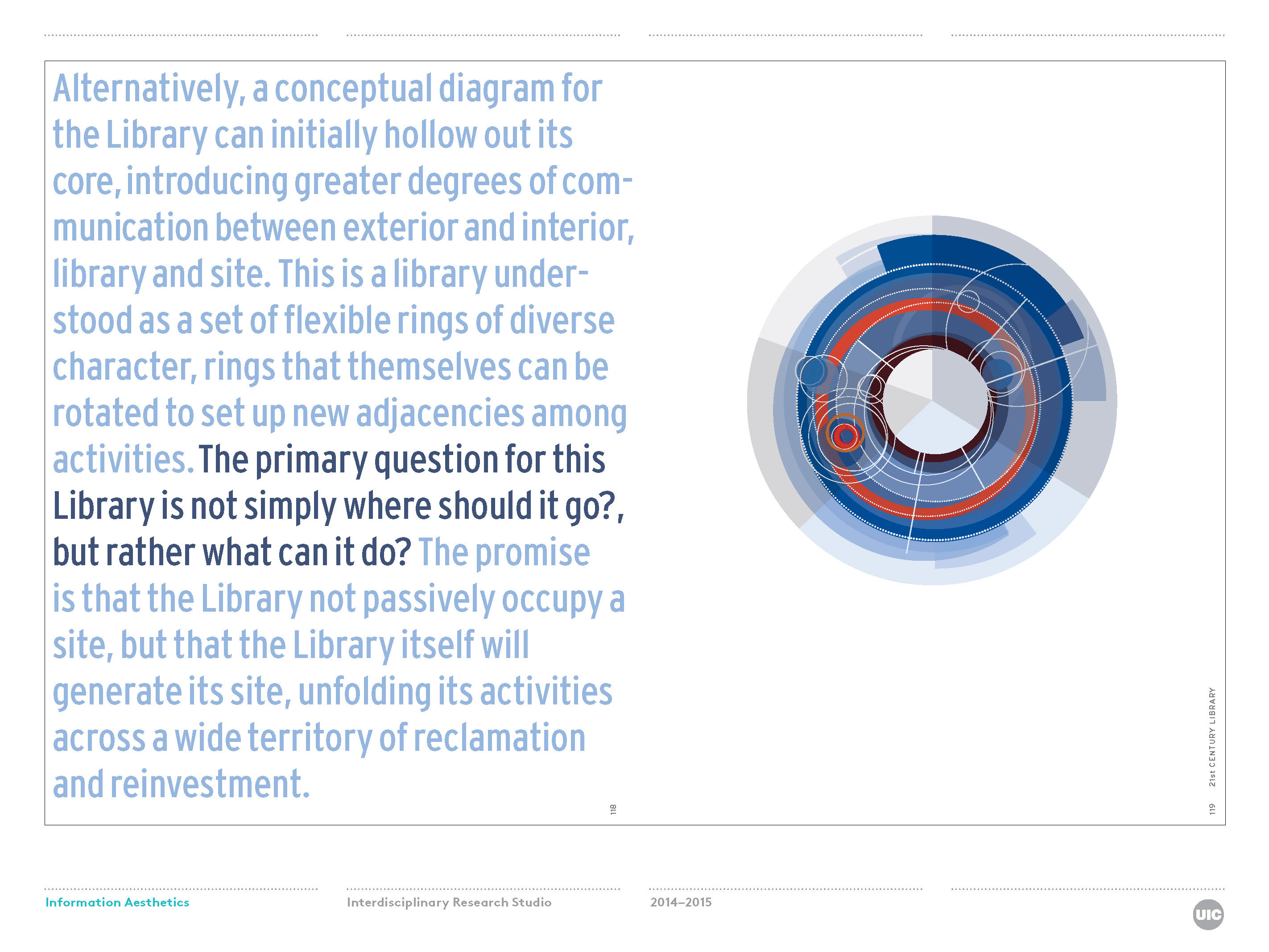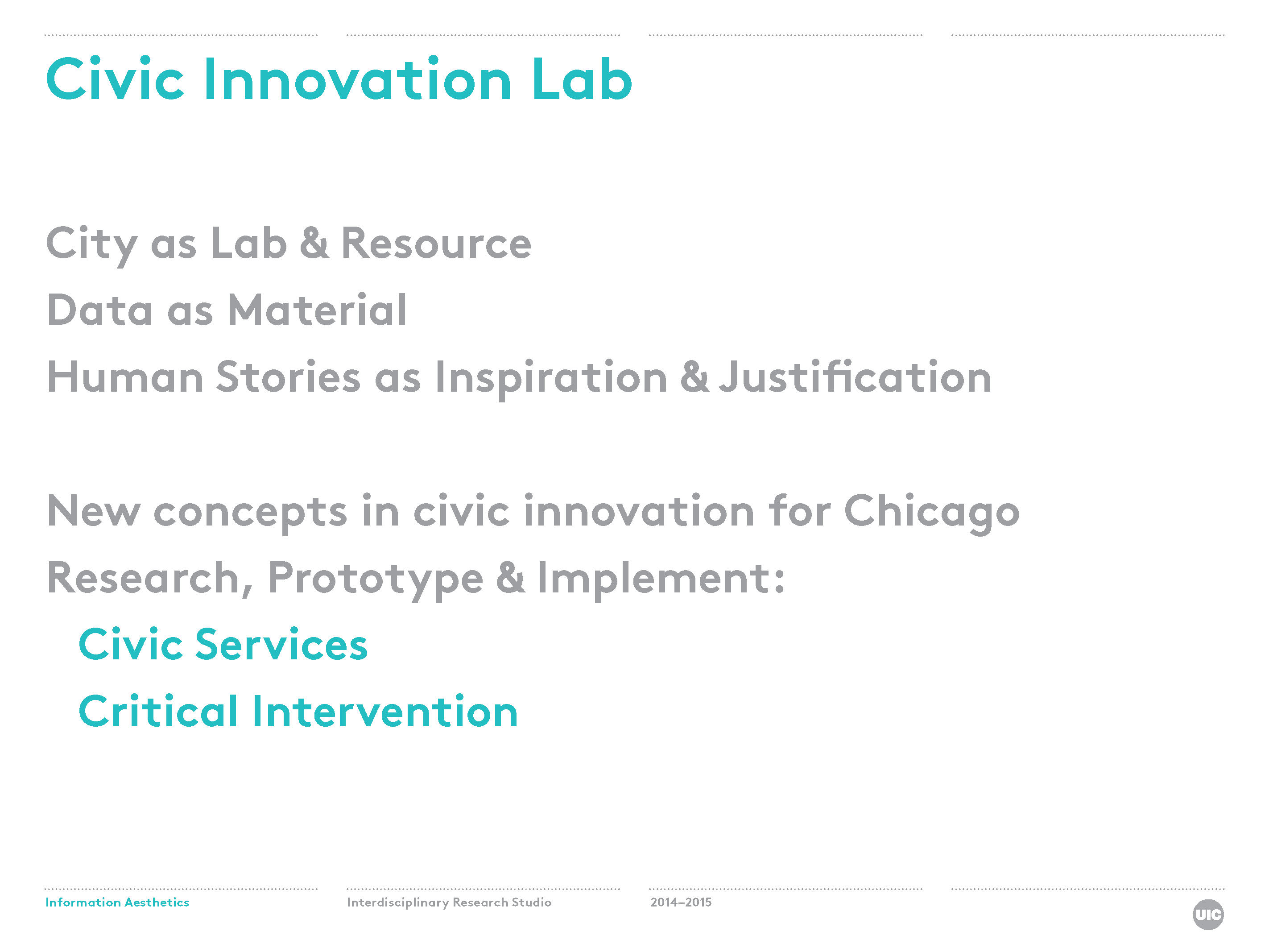 CURRICULUM DEVELOPMENT / 2014–2015
Honors Seminar for undergraduate Honors students from all disciplines at University of Cincinnati


During 2014-2015, I was fortunate to be on a team that pitched concepts for the future Obama Presidential Library on behalf of the University of Illinois at Chicago. From the start, we knew we were the underdog, sure to be beat out by the financial backing and close personal ties the Obamas had with the University of Chicago. We were right: they won. Nonetheless, as a public university, we decided to just go ahead and implement some of the ideas. For my part, this meant the studio/lab course "Civic Innovation Lab."



In this two-semester interdisciplinary lab, students from art, design, engineering, health sciences, communications, and other disciplines collaborated in small teams. They worked together to research, conceptualize, built, test, and refine a range of prototypes that created new ways to visualize, experience, and engage the city. They did this through concepts for "civic sperculation" and "critical intervention" that treated data as a material and the city as a lab.

"You don't need an invitation to engage a public through creative acts of civic speculation or critical intervention.But, here's one anyway."

(in)sight is a functional prototype of a mobile app that allows users to visualize their exposure to thousands of surveillance cameras through the city. When activated, the app tracks the user's movements and maps those against the locations and different visibility ranges of various camera types. The team created this tool to not only build awareness of the pervasiveness of surveillance cameras in the city, but also imagined one could create data-images of common paths through the city, e.g., the daily commute to work.

Hindsight is a functional prototype of a responsive bike safety light that blinks red when in close proximity to objects, such as cars.