Chicagoisms

EXHIBITION / 2014
co-Organized, co-Curated, and co-Designed in conjunction with Alexander Eisenschmidt, Jonathan Mekinda, Karen Kice.

Art Institute of Chicago, Kurokawa Gallery, April 24, 2014 – January 4, 2015

.


The exhibition revisits the characteristics, attitudes, and mentalities of the Chicago's past, mining the city's history to define principles of architectural action and urban engagement: Vision Shapes History, Optimism Trumps Planning, Ambition Overcomes Nature, Technology Makes Spectacle, and Crisis Provokes Innovation. These Chicagoisms are also deployed here as springboards for new experiments as local and international teams of architects conceived visions inspired by the city that project as models from an array of historical imagery, together constructing a panorama of alternative urban worlds. The exhibition comprises 120 historic photographs, nine contemporary models, and five principles of architectural action and urban engagement.

more at Art Institute of Chicago ︎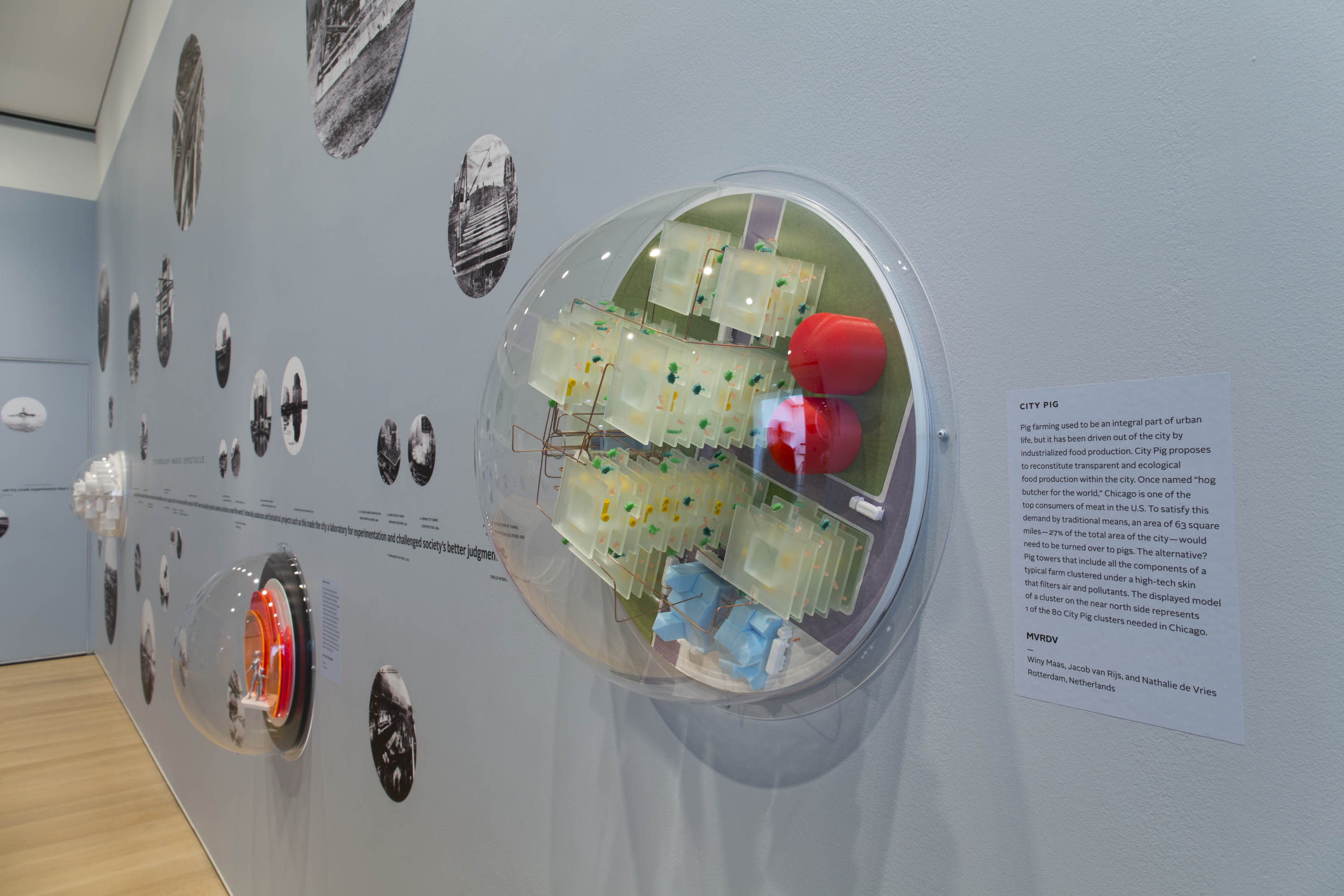 The exhibition included contributions by contemporary architecture and urbanism practitioners Bureau Spectacular, DOGMA, MVRDV, ORG, PORT, Sam Jacob Studio, Sean Lally/Weathers, UrbanLab, and WW.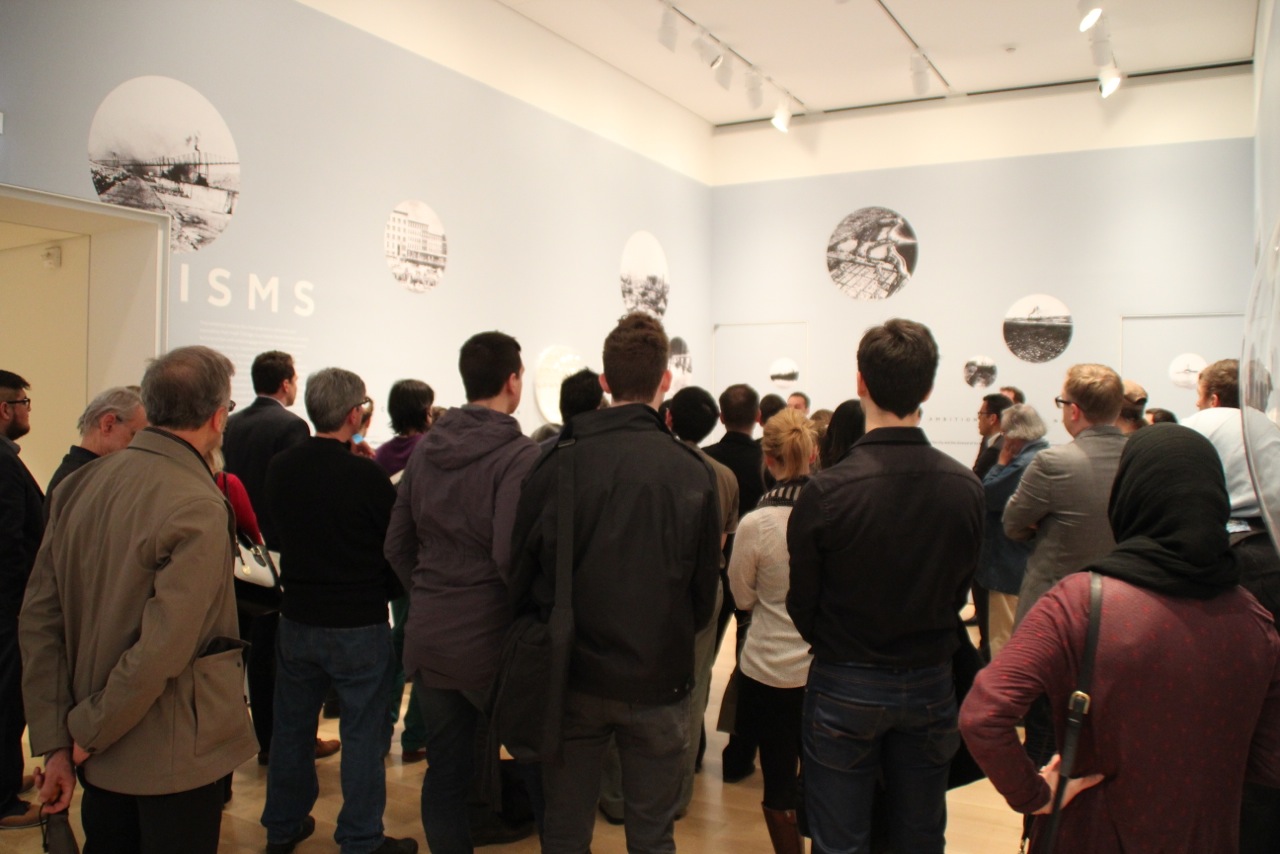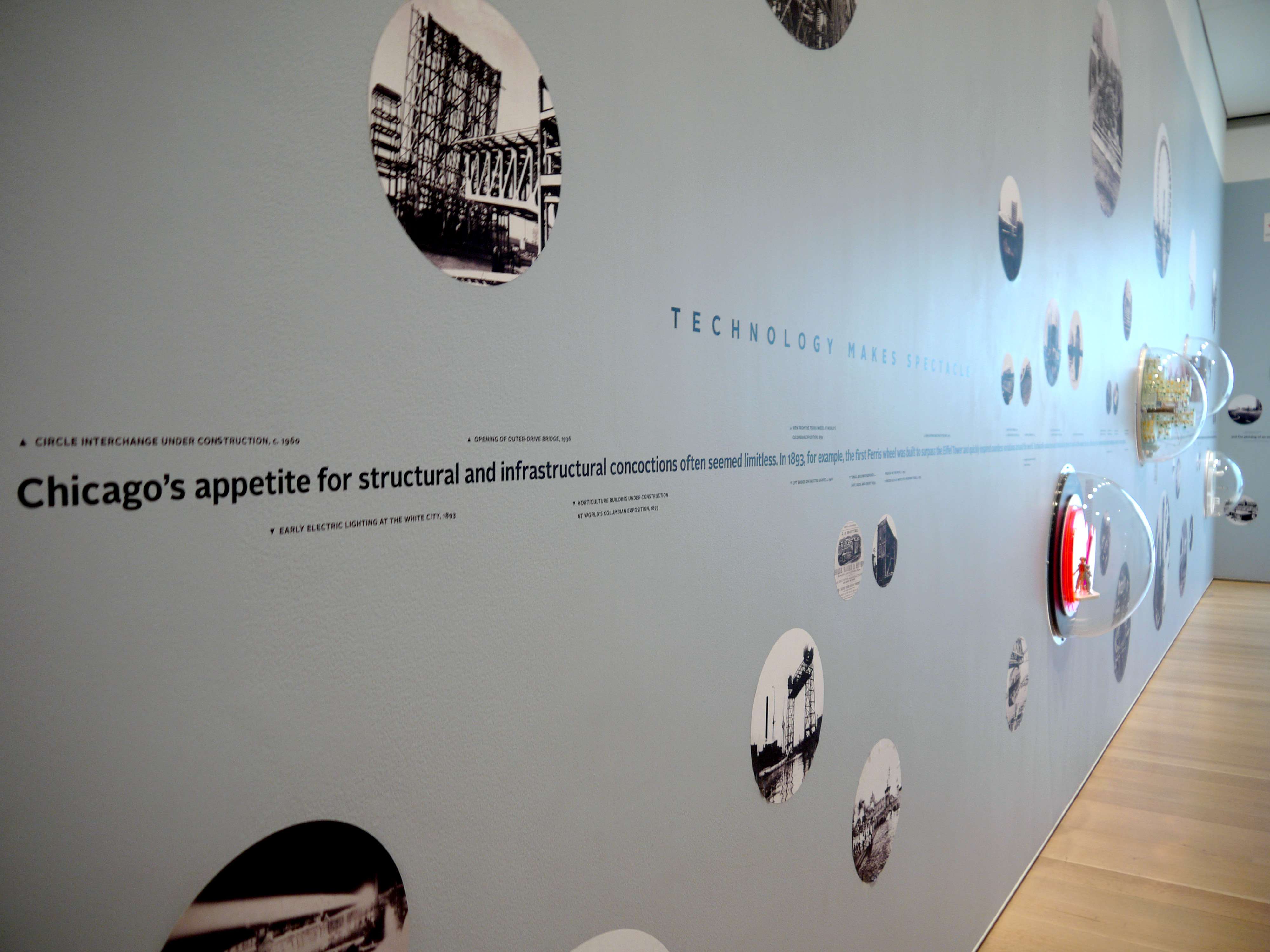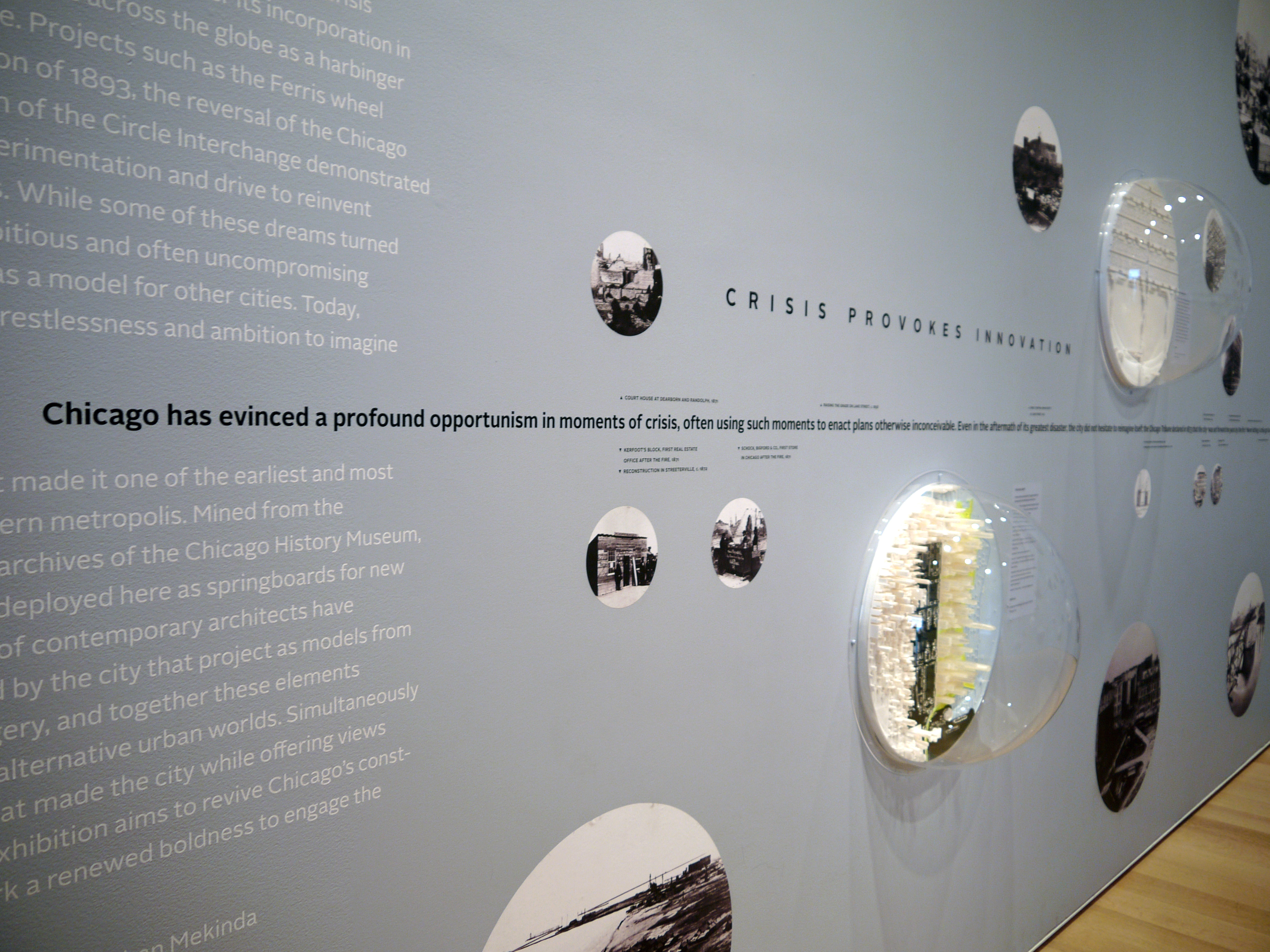 A single line of text stating the 5 "Chicagoisms" wrapped the gallery as a horizon line. Historical images and contemporary contributions enclosed in little hemispheres, emanataed from this horizon line, floating above and below offering different vistas into their proposed worlds.
The design and production process was a very low-budget affair, assisted in many ways by architecture and design students from the University of Illinois at Chicago.